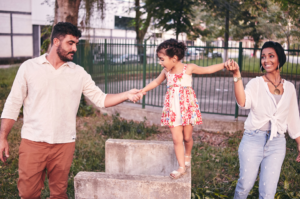 Raising children to be well-rounded adults seems scary at times. Keeping your child healthy and encouraging their development may feel like a lot to learn. The information in this section will help.
Remember, what you hear from other parents, what you read, your own childhood experiences and your child's temperament will affect the way you parent.
Parenting influences your child's language development, problem solving skills and behaviours. Understanding your child's development and behaviour will help you to respond to your child in positive ways.
Seeing the world through your child's eyes helps to understand the reasons for their behaviour and finding positive ways to respond.
Services related to this information:

Contact your Public Health Nurse or healthcare provider to discuss your child's behaviour.
Contact your local Family Resource Centre for parenting programs and support.
811 HealthLine (Newfoundland & Labrador) – Call 811 or 1-888-709-2929 / TTY 1-888-709-3555