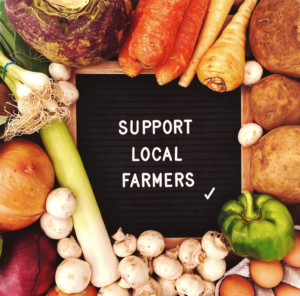 Healthy fundraising has many benefits including:
supporting a culture where healthy eating is the 'norm,'
celebrating healthy foods and drinks in a fun and enjoyable way,
supporting healthy eating policies,
supporting community groups to raise money for their projects and programs.
Involve schools, families, local businesses and community groups in the planning and delivery of fundraising activities. Consider using healthy food options or non-food ideas.
Healthy Food Fundraisers
Examples:
Vegetable hampers (connect with local farmers)
Frozen items (i.e. fishcakes, fruit, vegetables)
Local herbs and spices
Citrus fruits
Plain popcorn
Non-Food Fundraisers
Examples:
Recycling drive – set up an account at your local depot and ask the community to donate under the account or collect the donations at a school or community centre
Gift wrap, greeting cards or community calendars
Locally produced products – partner with local businesses who make soaps, candles, or personalized items. They may even create a custom fundraiser for your group
Products available by catalogue such as cookware, food storage items, eco-friendly cleaning products etc. There may be a sales consultant in your area to partner with
Holiday themed items such as door wreaths or table centre pieces
Flower bulbs – try local businesses or nurseries or purchase in bulk online
Used book sales
Garage sales – ask community members to bring in donations
Physical Activity Fundraisers
Examples:
Walk/dance/skip/rock (use rocking chair)-a thon
Fun run/walk
Host a sports tournament such as volleyball, soccer, basketball or bag toss
Event Fundraisers
Consider hosting an event and charging admission!
Examples:
Movie night
Live music
Talent show
Dinner Theatre
Car wash
Trivia tournament
Carnival
Cultural theme days
Auction – seek donations from local businesses and the community and hold an online or in person silent auction
Community breakfast* (try whole grain pancakes, fruit, and milk)
Community dinners* (try homemade meals like spaghetti, turkey, or roast dinners etc.)
*If preparing food for community members please visit the following link for information on food safety: Food safety and you – Canada.ca
Services related to this information: